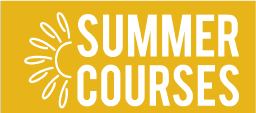 Have you ever asked yourself: how many REAL pictures you see every day? Posters, photos, films and TV series, games, sometimes even your friends are Virtual. However, it all has 2 things in common: Computer Graphics and Summer Course in Warsaw.

What makes our course awesome? People, graphic content and limitless fun. During that ten hot days in July you can explore methods of changing green screen into an ancient city, project 3D pictures on your own, learn more about Virtual Reality, create graphics and feel the spirit of being the creator.

Oh, maybe now you think that it's not engineering at all or you would like to do something more technical. Wait! Don't leave yet. Do you realize how much of physics is necessary for simple light reflection? How to use matrix properly to make windmill rotate? That's why our course is your chance to make Virtual knowledge Real. Sounds great, right?

But Summer Course is not only about studies. It's also about friends, memories and broad smile on your face. It's a unique opportunity to meet people from all around Europe.

In the end we just want to remind you the country where the course takes place. Poland is not just vodka and snow, it is something more. It's beauty of landscapes, gorgeous girls, delicious cuisine and open-minded people, who always care.